TEC® Series generic purpose test benches are used by most airlines, systems manufacturers and MROs (Maintenance, Repair and Overhaul) companies to guarantee the conformity of critical electronic equipment. Available on all continents, the ATEC® Series can be adapted to suit various needs owing to its modular nature and capacity to test almost all airliner LRUs. SPHEREA has the world's largest testing library.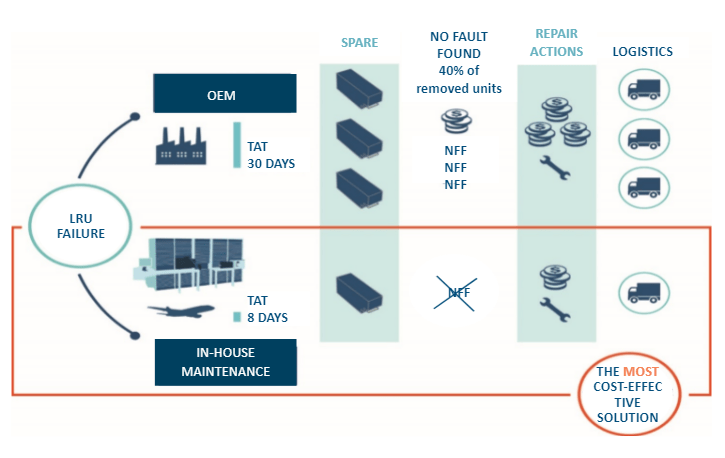 « Having an ATEC® Series generic test bench increases the aircraft's availability rate. »
ATEC® Series 7 is the latest ATEC® standard, with multiple benefits guaranteeing the sustainability of the ATEC family on the market. It is now the main new product used for avionics component maintenance for the following activities
Troubleshooting (internally)
Repair (internally)
Release to service
Thanks to unique partnerships with major equipment manufacturers, the testing library available covers the AIRBUS and BOEING fleets
The new features and advantages include:
Remote control and monitoring
Possibility to be controlled via multiple front-end computers
Ecodesign: energy-saving, silent
Improvement of maintenance and support
RFID technology to identify TPS/TUA
New design and improved ergonomics
Compliant with standard RoHS 2 (version 2)
ITAR-free
Ready for the integration of new standard aeronautical signals
The main technical characteristics are:
The latest industry standards: PXI, LXI, Ethernet;
New 4G SWU switching;
Fully-compatible Series 6 and TPS (Test Program Set) libraries;
FEATS Manager software.