OLISE® or (Optical Light Instrumentation for Small Equipment) is a testing solution that diagnoses the failure of an item of optronics equipment such as a night vision system, a gyrostabilised pod or a telescopic sight.
This solution, in a portable, ruggedised version, is especially well-suited to guaranteeing equipment operation in operational situations (the equipment can remain integrated on the ground support equipment).
OLISE® can, however, be used in the laboratory. It is therefore simplified and includes off-the-shelf items.
Features and main assets
Failure detection directly on the ground support equipment
Strong, compact and portable
Simplified solution in the laboratory
Interchangeable optical sources (visible, IR and laser)
Main characteristics
Dimensions: 640 x 230 x 370 mm
Weight <25 kg
Max. pupil size 90 mm
Collimators available: 100, 150 and 300 m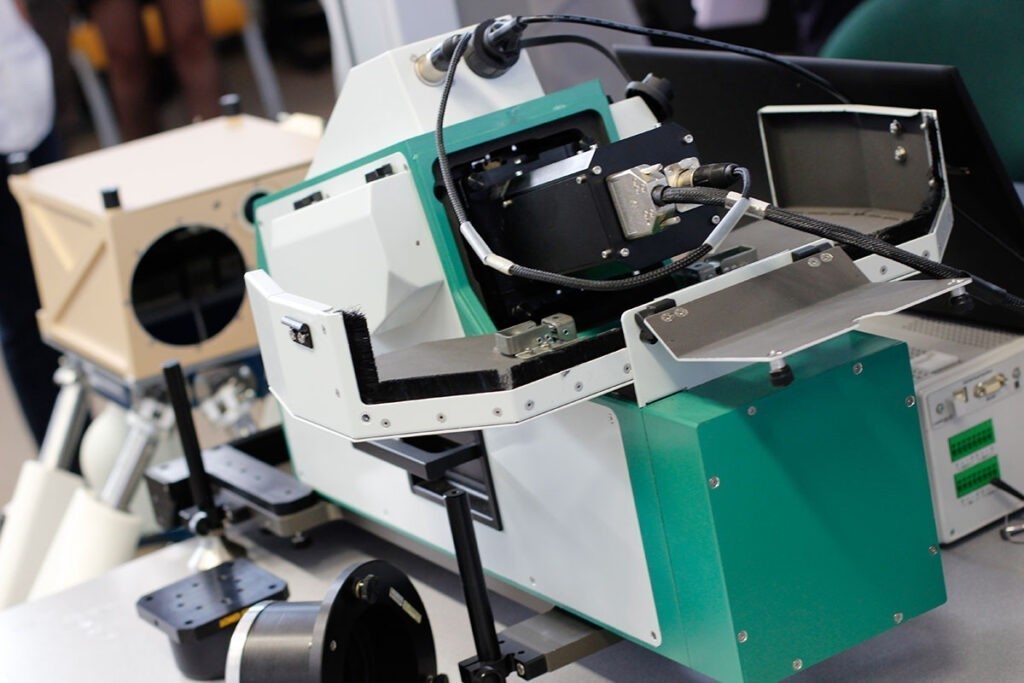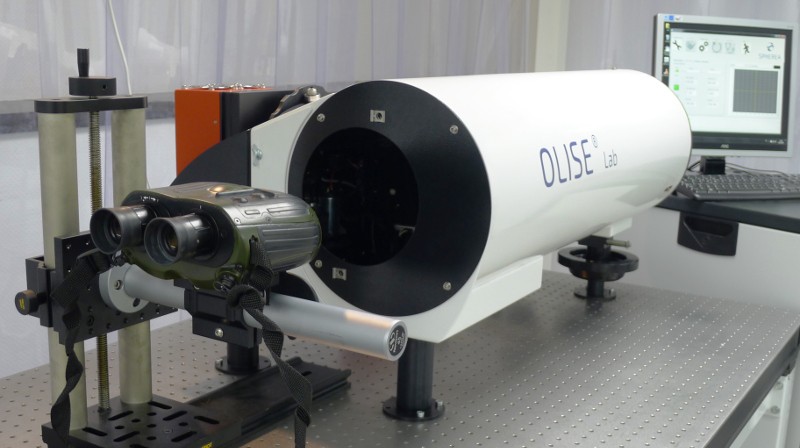 ---