SPHEREA has always guaranteed that the service life of our testing systems is identical to the service life of our customers' systems.
Our expertise, methods and tools that help us observe this commitment are provided to our customers through our sustainability offer.
Long-term support & Sustainability
We have a simple goal: to provide the best technical/economical solution:
Extended availability and service life for your systems and products,
Guarantee of autonomy and independence over time with respect to your suppliers,
We avoid new developments to prevent the need for expensive, complicated re-qualification phases.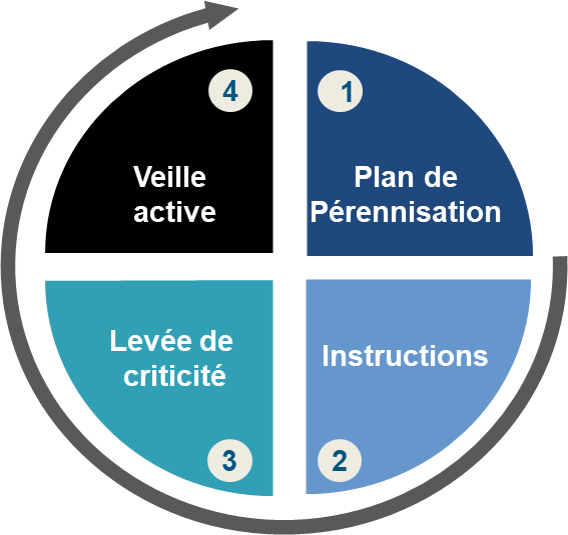 Three value propositions:
Contracts for the Maintenance in Operational Condition of your obsolete electronic equipment or electronic equipment nearing obsolescence.
Capacity to repair a wide range of former and new generation electronics systems in our workshops.
Expertise in sustainability that will help you extend the service life of the equipment beyond the manufacturer service life thanks to our skills (cloning, repair capacity, reverse engineering, etc.)
Our industrial tools are here to serve your performance needs
Repair workshops
Testing systems (levels 2 and 3)
Repair of PCBs and IT systems
Programmable automatons, gateways
Command & Control systems
Orphaned products
Extending the service life of your systems and controlling risks:
Technological breakthrough
Change to norms and standards
Industrial reorganisation
Loss of skills
Disappearance of basic components of manufacturing tools
Application case:
Whether you have little to no documentation,
Regardless of the industrial area (aeronautics, military, energy, transport, industry),
Even if a new qualification campaign needs to be conducted (EMC, earthquake, lightning, etc.).